Specifications
| | |
| --- | --- |
| Action | Mod-Fast |
| Butt | 0.571 |
| Color | Gloss Black |
| Length | {"value":90.0, "unit":"in"} |
| Line | 12-25 lb. |
| Lure | 1/2 - 1 1/2 oz. |
| Pieces | 1 |
| Power | Heavy |
| Tip | 6.0 (~2.4mm) |
| Weight | 2.4 |
Product Details
With the 7'6" length, the IS761H Color Series blank adds a heavy power and a mod/fast action for an excellent rod capable of extending casts and landing trophy fish from kayaks, docks, and even shorelines. Great big catfish rod! Plus, pick your favorite color from 12 awesome color options to build one of your new favorite fishing rods!
Responsive actions & powers
12 colors to choose from
Color-matched reel seats available
1-Year limited warranty
One of my favorite blanks, would highly recommend
I was able to comfortably put at 4500 slammer on this blank
it cast very well, far. lightweight.
it cast very far. light weight.
butt cap was broken when throwing lure
Very pleased - Getting ready for a Gag Grouper fishing trip
Very pleased with how these blanks turned out. Entire 'completed' rod is 5.2oz. although enough backbone for 35lb braid. Used the LRZ medium guide set. A little heavy, (possibly will update after a few fish and using it all day.) on the tip with the runner guides. Next rod I believe I would re-space to eliminate a guide or two. Very satisfied with quality and feel so far.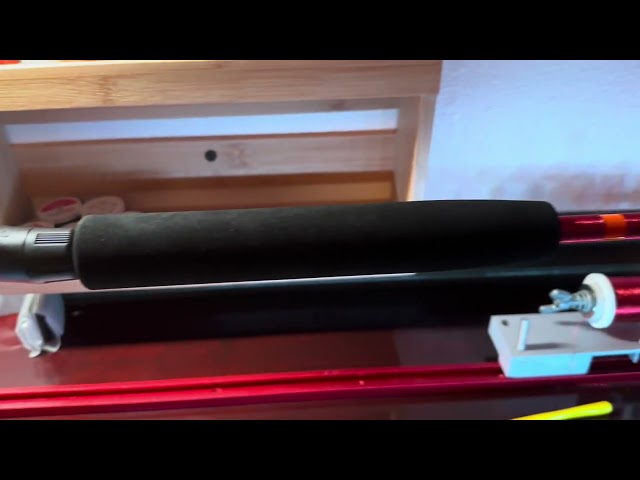 CRB 12 colored blanks
all these blanks, especially the IS701H and the IS761H are truly the best blanks I have built. They are truly bulletproof! I find setting up the blank to the reel being used, casts nonrestricted, and goes farther than most rods. My customers love them. I have built many of these, not one has come back. They are truly stinkin awsome!!!
INCREDIBLE BLANKS FOR THE BUCK!!!!!
I'VE BEEN BUILDING CUSTOM MADE FISHING RODS FOR 40 YEARS NOW. I'VE BUILT EVERYTHING FROM TUNA STICKS TO FLY RODS. DOLLAR FOR DOLLAR YOU CAN NOT BEAT THE QUALITY, FINISH AND DEPENDABILITY OF THESE BEAUTIFUL BLANKS. YOU HAVE YOUR CHOICE OF COLORS, SIZES AND ACTIONS WHICH WILL FIT ANY OF YOUR FISHING NEEDS OR YOUR CUSTOMERS. I USE THESE CRB COLORS SERIES FOR BOTH FRESHWATER AND SALTWATER FISHING AND THEY HOLD UP TO EVEN THE BIGGEST STRIPPERS AND BLUES. IF YOUR THINKING ABOUT PURCHASING ONE OF THESE BEAUTIFULLY CRAFTED BLANKS, DON'T THINK MUCH FURTHER - BUY ONE AND YOU WON'T REGRET IT!!!!!